Current and Future Market Conditions Q4 2014
The Philadelphia Central Business District ("CBD") experienced a huge surge in demand during the final quarter of the year. Absorption for Q4 was 600,000 square feet, bringing the year-to-date absorption to 1.1 M square feet. 4.1 million square feet remains available, and the CBD's vacancy rate dropped to 10.2%. Taken together, 2013 & 2014 witnessed nearly 1.3 M square feet of absorption. For comparison purposes, at the peak of the market in 2007 vacancy was below 10% and the total vacant space was just under 4 million square feet. At the height of our recession at the end of Q4 2009, the CBD had 6.5 M square feet available and vacancy was 16.2%.
Inbound demand and organic growth continue to be the norm. Comcast continued its CBD invasion and Brandywine Realty Trust continues to be the premier Center City landlord. The REIT announced a new lease for Comcast in Two Logan Sq. totaling 75,000 square feet. The suburban accounting firm EisnerAmpner announced they will relocate their headquarters to the CBD. The firm will lease two floors and 50,000 square feet in Brandywine's One Logan Sq.  Stradley Ronon will remain in Brandywine's elite portfolio inking a multiyear deal in One Commerce Sq. for 92,000 square feet. On the heels of announcing they would lease an additional 56,000 square feet in Centre Sq. last quarter, The University of Pennsylvania Health Systems announced a new 300,000 square feet build to suit project in University City. Thomas Jefferson University expanded by an additional 50,000 square in 833 Chestnut St. The healthcare company is the building's anchor tenant with 300,000 square feet under contract.
Cigna Corporation continues its search for 300,000 square feet. Radian Group is in the market and is seeking 150,000 square feet. The Market Place Design Center is cowering the CBD in search of 150,000 square feet. SCA North America is testing the waters as its KOIZ benefits in the Cira Center will expire in 2018 and is inquiring about 100,000 square feet. Obermayer Rebmann Maxwell & Hippel, LLP is exploring options for 50,000-60,000 square feet. The Board of Pensions of the Presbyterian Church is investigating options for 70,000 square feet outside of 2000 Market Street. Finally, the law firm Eckert Seaman's, is seeking 50,000 square feet.
Rental rates continued to show minimal growth with 2014 ending with trophy class buildings at $37.50/SF, Class A space at $27.50/SF, Class B space at $23.75/SF, and Class C space at $21.00/SF. The asking rates are the weighted average of the published rates from all vacant spaces per building class. We believe however, that this minimal annual increase in rates will end in 2015 with the prospect of single digit vacancy. There will be continued high levels of activity and growth, pushing rental rates upward in 2015.
We have been reporting for the last few years that one of the major reasons behind the slow growth in rental rates was the concentration of the overall vacancy in a small number of buildings. This picture has changed considerably as 1650 Arch Street, 1818 Market St, One & Two Logan Sq., One & Two Commerce Sq. and Suburban Station have reported significant leasing progress. Centre Square and 10 Penn Center are well positioned and poised to do so in 2015.
As competition amongst this group lessens, rates will inevitably rise. Tenants will still command a fair amount of leverage. Many landlords are making fewer concessions, particularly for renewals. Free rent, which has been an important landlord concession over the past 6-7 years continues to diminish. Whether or not it will disappear in 2015 remains to be seen. Tenant improvement allowances on the other hand remain substantial.  These concessions diminished quickly in the last expansion cycle (07), but may not retreat the same way during this cycle. This is primarily due to the inflammatory increases in both labor and cost of materials. Since 2003 we would estimate standard office build-out costs have increased 40%. Also, annual percentage increases in rent, as opposed to fixed bumps of $.50 are creeping back into the market.
In summary, 2015 should be another strong year for landlords and the office market. As vacancy continues to decrease, rental rates will rise. The only unknown is… How high? How fast?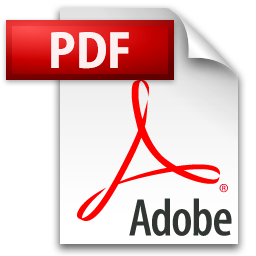 CLICK HERE to Download the Quarterly Report
No Adobe Acrobat PDF Reader?  Download HERE.