"I wanted to let you know that on our last lease negotiation we used Ken's services as the tenant representative. He did an outstanding job through what turned out to be 2 negotiations and one short lease renewal.  Ken far surpassed our prior experiences. He looked at and negotiated future rent increases as well as the base rent year. That has saved us a significant amount of money. He continues to assist us with any questions about the lease terms which is also a major upgrade over our previous experiences.  Ken also referred us to a real estate lawyer specialized in commercial leases who also did an excellent job for a very reasonable fee. Ken also referred us to a mover who completed the move on time and on budget.  I can wholeheartedly endorse Ken for any lease renegotiation or new lease. His services were excellent and he provides high quality referrals for related services.  I am happy to discuss his services with you."
Lawrence H. Rudnick
Founder and Managing Partner
---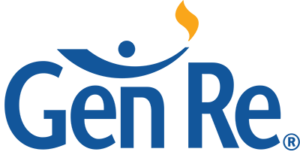 "Ken stays laser focused on bringing the deal to a successful conclusion.  More importantly, he is always there …. both before and after the deal to assist in every facet of the transaction.  We have global relationships, but when I think Philly and have a requirement there…I turn to Ken Clyman!"
Vice President
General Service Department
Gen Re – A Berkshire Hathaway Company
---

"Our firm has relied upon Ken's wise counsel for our real estate needs for more than 20 years. He is smart, tenacious, ethical, creative, hardworking, and a true expert in the art of tenant representation. Real estate represents not only one of our firm's most significant line-item expenditures, but is also our face to employees, clients, and the public. Ken understands the importance of a company's office space. His approach is personal and professional. It is, frankly, a relief knowing that Ken is in our corner and looking out for our interests in this very important area."
ERIC L. CRAMER / Chairman
BERGER | MONTAGUE
---

"When our lease came close to expiring, we were struck by how little we knew about the world of commercial leasing.  Having had a bad experience in prior lease dealings, we knew we needed to find someone that could be our advocate to help us navigate the numerous pitfalls of the process associated with being a tenant.  In working with Ken, we have realized the value of having a true expert on our team.  Ken brought vast experience in the leasing market that provided us with peace of mind knowing that we had someone watching our back and proactively recommending considerations that were not on our radar.  Ken's strengths center around practicality in budgeting, timeline planning, location selection, space planning, future functions considerations, landlord management, terminology translation, lease negotiation, and recommendations / support post-lease signing.  Ken has been valuable to our lease experience in such a way that our new landlord felt it appropriate to tip his hat to Ken and compliment us from his perspective on the other side of the table.  That says a lot about Ken and the value he brings to the tenant side of the commercial lease process."
Matt Ruth / Senior Vice President
Avanceon
---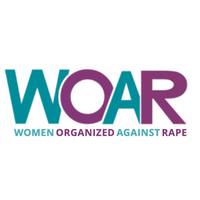 "Ken Clyman Realty is the right choice. Mr. Clyman listened to what my company needs were. Through his in-depth knowledge of the local office market, he located properties that fit our needs. Ultimately, my organization choose to relocate within our existing building. Ken supported my selection, negotiated a lease that met the company's budget, and remained by my side until our relocation was complete. Ken knows his market, understands trends, and acts proactively.
"Trustworthy, Knowledgeable, and Dependable. Ken Clyman Realty and Ken are more than just a broker."
Monique Howard/Executive Director
Women Organized Against Rape "WOAR"
---

"Educational Data Systems Inc. has used Ken Clyman Realty for several years to assist with our leasing needs.  Ken has been able to provide sound advice and guidance during the leasing process, and we have found his expertise to be a great asset to our company.  He has always been able to negotiate terms that best fit our specific needs and exceeded our expectations.  I have recommended Ken Clyman to other business associates and will continue to do so in the future."
Kevin Schneiders/ Chief Executive Officer
Educational Data Systems
---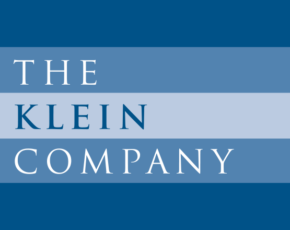 "The Klein Company retained Ken Clyman Realty to represent us in our search for new office space.  Ken was abreast of market conditions—as well as what would work for the organization and what wouldn't. Most importantly, Ken understood our specific needs for both the physical space and what terms were important to us in the lease.  Ken was accurate in dealing with other office brokers and tenaciously advocated to get everything that we wanted in our lease.
I would highly recommend Ken for any company looking for new office space or to negotiate their lease renewal."  
Jim Tomaino, Chief Executive Officer & Chief Operating Officer
The Klein Company
---

"Over the last 20 years, Ken has been instrumental in navigating German, Gallagher & Murtagh through four separate lease extensions/modifications. Thanks to his expertise and guidance, our firm is once again well-positioned, in newly renovated space under favorable terms."
Gary Gremminger/Managing Partner
German, Gallagher & Murtagh, P.C.
---

"I met Ken through a mutual contact several years ago when we started our company, HealthShare Exchange (HSX). He was engaged by another associated organization but still helped us find office space. Ken was very creative in how he included our small startup into a much larger lease deal. 
"Since that time, our growth has required us to refit our space.   Without hesitation, I called Ken.  He came to our office and walked me through our options and the entire process including contractor selection, revised lease negotiation, space design, etc.  Even though we were small, Ken had the time for us. He greatly helped with all our space needs.   
Now, with continued growth over the last 3 years, we decided to explore new space and expansion options in the city. Ken has evaluated our needs carefully, looked at several sites, and provided detailed financial comparisons. Ultimately, we found the perfect space to support our needs with growth options for the future. We are now in ideal space, in a superior building, and have a better financial arrangement. 
"If you want personalized service, creative office space evaluation approaches, and support through the entire process, contact Ken Clyman!" 
Martin Lupenetti/ President
HealthShare Exchange
---

"Ken Clyman worked very closely with me and our organization to address our lease requirement. As an organization we were utilizing our space inefficiently and found ourselves to be in more space than needed. Ken patiently searched the CBD for buildings that met both our economic and operational needs. He used his expertise of the center city office market to guide our search and educated us. As a Tenant only representative Ken did not have many of the conflicts that other brokers encounter. You are in good hands using Ken Clyman to secure your center city office requirements".
Curt Schroder
Regional Executive
Delaware Valley Healthcare Council of the
Hospital and Healthsystem Association of Pennsylvania
---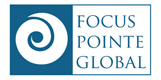 "I have known and worked with Ken Clyman for nearly eight years.  Among other things he helped us to find and relocate our company headquarters to the most ideal space at the best rate in Philadelphia for our particular use.  Since then he has continued to assist on lease negotiations, extensions and expansions in both Philadelphia and other regions of the country. Throughout I have always counted on Ken as a savvy business oriented thinker, tough negotiator and creative financial planner. He has helped us countless times and got us out of a tough spot more than once. His high energy and persistence are a valuable combination in the kind of transactions that Kenny specializes in. I count him as one of my close associates and friends in the business world and recommend him highly to anyone."
Tom Bershad
Chief Executive Officer
Focus Pointe Global
---

"I have often recommended Ken & KCR to colleagues as I found Ken terrific to work with. Ken listened closely to all of our staffing needs, he found several properties that would meet our needs and was flexible in scheduling appointments for site visits. Ken had a sense of urgency with our project, but he was patient, and always placed our needs and interests first. Ken was a loyal, trustworthy and an effective advocate on our behalf. Ken's knowledge of the marketplace, skilled negotiation techniques, and credibility within the real estate community is what makes him so effective."
Marion L. Fiero
Division Director
BAYADA Home Health Care
---

"While some brokers are interested in the quick sale or close, Ken took his time to help us identify the positives and negatives of a relocation or renewal of our Philadelphia office.  Ultimately we elected to relocate, and Ken made certain we understood all of the economics of the transaction as well as all of the potential strengths and pitfalls of our pending relocation prior to us signing a new lease. Ken was an excellent partner and we were lucky to have him on our side."
Michael J. Leddin
Executive Director
Segal, McCambridge, Singer & Mathoney, LTD.
---

"Ken had always gone the extra mile with us even after helping us with our last lease. It seemed natural to consult with him when we decided to shed some no longer needed space. He held our hand through the entire process and every suggestion was right on. Ken is highly recommended by us, and a highly skilled ally and advocate."
Stephen Perrone
Executive Director
Pennsylvania Property & Casualty Insurance Guaranty Association