Current and Future Market Conditions Q1 2015
As forecast becomes reality the Philadelphia Central Business District ("CBD") continued to outperform our most recent expectations with 250,000 square feet absorbed during Q1. 3.85 million square feet remains available, and the CBD's vacancy rate plunged to 9.6%. Growth occurred across virtually all business sectors with very few firms contracting their operations.
It is difficult to fathom but Comcast is again out of space. The cable giant publicly announced they will lease the remaining 400,000 SF in the new Comcast Innovation and Technology Center. This absorption will be reflected when the Tower opens in 2017. Further cementing their obligation to Liberty Property Trust. Comcast committed to lease another 50,000 SF in Two Logan Sq. When Comcast occupies their new tower they will occupy 2.8M square feet or 7% of the CBD's office inventory. Looking back to 2007; Comcast leased 480,000 square feet in Centre Sq.  With rumors of a third tower later this decade their growth possibilities appear to be limitless. The American Bible Society from New York City announced that it would relocate its global headquarters from Manhattan to 401 Market Street. The nonprofit agreed to lease 100,000 square feet of office space and an additional 30,000 square feet of retail space for 25 years. JLT Re North American, a spinoff of Towers Watson leased 30,000 square feet on the 17th floor of United Plaza for 10 years.  The Board of Pensions of the Presbyterian Church extended their lease in 2000 Market Street on 70,000 square feet until 2028. Weber, Gallagher, Simpson, Stapleton, Fires, & Newby expanded and renewed their lease in 2000 Market Street for 12 years. The law firm occupies 36,000 square feet.
Cigna Corporation continues its search for 300,000 square feet. Radian Group is in the market and is seeking 150,000 square feet. The Market Place Design Center is searching the CBD in search of 150,000 square feet. SCA North America is testing the waters as its KOIZ benefits in the Cira Center will expire in 2018 and is inquiring about 100,000 square feet. Obermayer Rebmann Maxwell & Hippel, LLP is exploring options for 50,000-60,000 square feet. Finally, the law firm Eckert Seaman's, is seeking 50,000 square feet.
Rental rates continued to move upward with trophy class buildings at $37.50/SF, Class A space at $28.00/SF, Class B space at $24.00/SF, and Class C space at $21.50/SF. Asking rates have risen 6% from the same time period in 2014 and 8% since the end of Q 1 2013. As supply continues to diminish, high levels of tenant demand and growth remain the norm, rental rates will continue to rise.
Philadelphia is hot.  Residential, commercial and retail developers alike are looking to invest and capitalize on a market once viewed as a train stop between Washington DC and New York City. Is Philadelphia truly the land of opportunity? Education, healthcare and technology sectors remain a force to be reckoned with.
The CBD's "flight to quality" that was prevalent between 2008- 2014 is all but gone. Tenant's looking to upgrade their space between buildings classes can expect to do so at a premium. Landlords are making fewer concessions, particularly for renewals. Free rent, which has been an important landlord concession over the past 6-7 years continues to diminish. Due to the inflammatory increases in both labor and cost of materials tenant improvement allowances remain substantial.  In conclusion, tenants with office leases expiring in 2015-2017 can expect to experience a very different environment than those that signed leases over the last several years.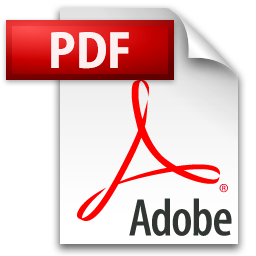 CLICK HERE to Download the Quarterly Report
No Adobe Acrobat PDF Reader?  Download HERE.