Current and Future Market Conditions Q3 2015
The Philadelphia Central Business District ("CBD") is producing positive absorption at a staggering pace. Q3 continues this positive trend with 150,000 square feet being absorbed. There remains available 3.4 million square feet with the CBD's vacancy rate dipping to 9.2%. Large prospects turned into reality for some landlords and available large blocks of space, with the exception being Mellon Bank Center, have all but disappeared from the CBD's inventory.
New Leases:
Cigna Corporation will remain at Two Liberty Place committing to 300,000 SF and a 15 year lease.
Radian Guaranty, Inc. is leaving their longtime headquarters, which is currently located at 1601
Market Street, in a lateral move to Centre Square West locking up 150,000 SF for 15 years and will eventually occupy floors 15‐19 and a portion of 20.
Obermayer Rebmann Maxwell & Hippel, LLP has ended their lengthy search for space, and is set to leave behind 80,000 SF at Suburban Station, by agreeing to a 16 year/ 65,000 square feet lease that takes floors 33‐34 and a portion of the concourse in the West Tower of Centre Square.
Benefits Data Trust agreed to a long‐term 35,000 SF lease on 1.5 floors, which is also in the West Tower of Centre Square. Benefits Data is leaving behind 15,000 SF at Two Logan Square.
Rait Financial is leaving 25,000 SF at Cira Centre and agreed to a 15 year/ 22,000 SF transaction at Two Logan Square.
Market Place Design agreed to lease 48,000 SF at 34 South 11th Street, which is currently under development.
In the Market:
It is widely believed Penn Health Medicine (235,000 SF) is preparing to lease another full floor at Centre Square West.
Without enough contiguous space to accommodate a lateral move, Duanne Morris LLP is in discussions to renew 250,000 SF in 30 South 17th Street.
CDI Corporation leases 70,000 SF in both 10 Penn Center and Three Logan Square. CDI looks to consolidate and lease 50,000 SF.
The law firm of Saltz Mongeluzzi Barrett & Bendesky, PC, who sits atop One Liberty Place, entered the CBD's office market during Q3 seeking 35,000 square feet.
The CBD continues to attract tenants from other markets with GSI Healthcare looking to relocate 25,000 square feet to the CBD's inventory.
Noteworthy Points:
With the announcements of Radian, Obermayer, Benefits Data, (last quarter's announcement of tenancy by) Philadelphia Health Management and the rumored Penn Health Medicine expasnion the 1.8M SF mega‐complex known as Centre Square East & West will have successfully backfilled the vacant Comcast space becoming 98% leased and without a full‐floor left for prospective tenants.
Obermayer's pending vacancy of 80,000 SF in Suburban Station will be a welcome addition for prospective tenants seeking Class B space on West Market Street.
Rental rates experienced minimal change with i) Trophy Class space pricing at $37.50/SF; ii) Class A space pricing at $28.00/SF; iii) Class B space at $24.00/SF; and iv) Class C space at $21.50/SF.
Presently there is no market availability for Class Trophy full‐floors located in high rise buildings with views. This includes the Mellon Bank Center.
As we move closer to 2016‐2017 the effects of the current cycle will be felt more dramatically by tenants. Absent viable relocation alternatives, tenants seeking to renew their leases will likely have to come to grips with significant increases in base rent and diminished abated rent. Due to the inflammatory cost of construction it will remain difficult for landlords to decrease tenant improvement allowances. Tenants that seek long term stability should begin to address pending lease requirements 15‐24 months in advance of current lease expirations. Securing today's rental rates for the foreseeable future is highly advisable.
Building Classes Defined
Office Buildings are loosely classified on the quality of their construction, their features, and the status of their location according to guidelines from BOMA.
Class Trophy ‐ Most prestigious buildings competing for premier office users, with rents well in excess of the average for the area. Tenants can expect 20%‐25% increases in base rent.
Class A ‐ Buildings have high quality standard finishes, state of the art systems, exceptional accessibility and a definite market presence. Tenants can expect 15%‐20% increases in base rent.
Class B ‐ Buildings competing for a wide range of users with rents in the average range for the area, building finishes are fair to good for the area and systems are adequate, but the building cannot compete with Class A assets at the same price. Tenants can expect increases of 10%‐15% in base rent.
Class C ‐ Buildings competing for tenants requiring functional space at rents below the area average. The few that remain, tenants can expect 5%‐8% increases in base rent.
This aforementioned information is provided "as is" and should be used with caution as inaccuracies may occur. KCR has obtained the information from sources believed to be reliable and accurate but KCR assumes no responsibility or liability for any reason whatsoever. KCR is not responsible for any damages from inaccuracies in the information provided, either consequential or incidental, direct, indirect, special, or exemplary, including but not limited to damages for loss of profits, goodwill, use, data or other intangible losses.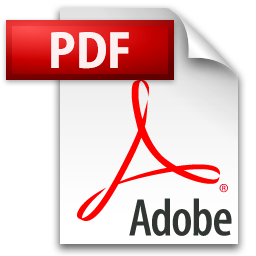 CLICK HERE to Download the Quarterly Report
No Adobe Acrobat PDF Reader?  Download HERE.