Current and Future Market Conditions Q4 2015
The Philadelphia Central Business District ("CBD") experienced momentous growth in 2015. Q4's net absorption totaled 300,000 square feet "SF" of which West Market Street accounted for 200,000 square feet of that total.  The year to date net absorption for the CBD was an historic 800,000 SF. With the CBD's vacancy rate plunging to 7.8%, only 3.1 million SF remains available.  The scarcity of quality large blocks, in the existing inventory, is fueling rental rate growth to new high-water marks for both landlords and tenants.
New Leases:
In addition to leasing 30,000 SF earlier this year in Two Commerce Square, technology superstar Uber leased an additional 56,000 SF over four floors in Seven Penn Center committing to a new 15 year lease.
Comcast leased two additional floors totaling 50,000 SF in Two Logan Square. Comcast now occupies i) 200,000 SF in Two Logan Square; ii) 200,000 SF in Three Logan Square; 100,000 SF in Centre Square; and 1.2 million SF at 1701 John F. Kennedy Boulevard. When the Comcast Innovation & Technology Center is delivered in early 2018 the cable giant will occupy in excess of 3.0 million SF or 7.5% of the CBD's office inventory.
WeWork, the shared office company leased an additional 30,000 SF above the new Cheesecake Factory located at 1430 Walnut Street. This addition, coupled with their existing commitment in Northern Liberties earlier in 2015, accounts for 60,000 SF of positive absorption in 2015.
Penn Health Medicine, who was currently occupying 235,000 SF, leased an additional full floor at Centre Square West bringing their total occupancy to 260,000 SF.
The Graham Company solidified their CBD presence with a new lease commitment of 76,000 SF for 10 years at 30 South 15th
Eckert Seamens Cherin & Mellot agreed to renew their lease of 54,000 SF in Two Liberty Place for 12 years.
Sedwick Claims Management Services renewed 26,000 in 10 Penn Center for 5 years.
The CBD continues to attract tenants from suburban markets with GSI Healthcare leasing 15,000 at Mellon Bank Center.
In the Market:
Lack of contiguous quality space is taking its toll. As such, Duane Morris LLP is in discussions to renew 250,000 SF at their current address of 30 South 17th Street versus a lateral move to a new address.
Aramark Towers has begun their search for 400,000 SF.
Five Below is rumored to be leaving 1818 Market Street (50,000 SF) in search of 125,000 SF.
CDI Corporation currently leases 70,000 SF divided between 10 Penn Center and Three Logan Square. CDI is looking to consolidate and reduce to 50,000 SF.
Montgomery McCracken is seeking 100,000 SF.
The law firm of Saltz Mongeluzzi Barrett & Bendesky, PC, remains in negotiations to renew its lease atop One Liberty Place.
AON Risk is looking to downsize from 60,000 SF to 40,000 SF.
Noteworthy Points:
The development pipeline is responding to the CBD's growth. One Franklin Tower is now listing in excess of 400,000 SF of potential office space (up from 200,000 SF). 2400 Market Street has begun predevelopment work. Brandywine Realty Trust's vision for 2100 Market Street has emerged with a mixed use project to be created by the local REIT.
Virtually all of the growth this quarter occurred in the West Market Street submarket. As such, tenant's seeking quality Class A and Trophy space in the CBD will be hard pressed to do so.
Overall rental rates grew by $0.50 SF from the previous quarter where i) Trophy Class space priced at $38.00 SF; ii) Class A space priced at $28.50 SF; iii) Class B space priced at $24.50 SF; and iv) Class C space priced at $22.00 SF.
Presently there remains no market availability for Class Trophy full-floors located in high rise buildings with views. This includes the Mellon Bank Center.
As we enter 2016 an emerging trend will be the negotiation of the long forgotten "Renewal Option". Landlords with single digit vacancies will look to preserve premium space for their existing larger tenants with healthy growth prospects. As such, smaller users of space will either be forced into shorter than desired lease terms, will not be granted renewal options beyond existing terms or may not be offered renewals at all.
The effects of the current cycle will be felt more dramatically by tenants. Absent viable relocation alternatives, tenants seeking to renew their leases will likely have to contend with significant increases in base rent and diminished abated rent incentives. Tenants who seek long term stability must begin to address pending lease requirements 15-24 months in advance of current lease expirations. Securing current rental rates for the foreseeable future, while challenging, is advisable.
This aforementioned information is provided "as is" and should be used with caution as inaccuracies may occur.  All figures should be considered approximate.  KCR has obtained the information from sources believed to be reliable and accurate but KCR assumes no responsibility or liability for any reason whatsoever.  KCR is not responsible for any damages from inaccuracies in the information provided, either consequential or incidental, direct, indirect, special, or exemplary, including but not limited to damages for loss of profits, goodwill, use, data or other intangible losses.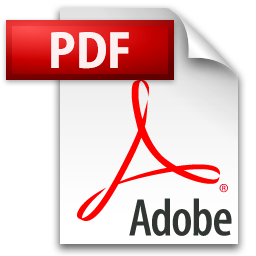 CLICK HERE to Download the Quarterly Report
No Adobe Acrobat PDF Reader?  Download HERE.