Current and Future Market Conditions Q1 2016
Philadelphia's office market gave back some of its 2015 gains in the First Quarter of 2016 as absorption turned negative at 300,000 SF. In the past, absorption trends have been known to change within one quarter. In this case, I believe the 1st quarter will be an isolated event and absorption will not only return to positive again in the second quarter but also remain positive for all of 2016. The CBD's vacancy rate surged to 8.5%, with 3.4 million SF available.
New Leases:
NASDAQ inked a new lease at the new FMC Tower. The Philadelphia Stock Exchange will vacate 25,000 SF from 1900 Market Street, and occupy 3 floors (75,000 SF) at the new tower.
Aon Risk downsized from 60,000 SF by signing a new 7‐year lease for 50,000 SF in One Liberty Place.
The law firm of Saltz Mongeluzzi Barrett & Bendesky PC committed to a new 12‐year lease atop One Liberty Place for 35,000 SF.
CDI Corporation leased 35,000 SF for 14 years at Mellon Bank Center. The engineering & technology company will vacate 70,000 SF divided between 10 Penn Center and Three Logan Square.
Langan Engineering & Environmental Services will relocate from 30 S 17th Street, where they occupied 30,000 SF, to 1818 Market Street. The engineering firm leased 20,000 SF committing to a new 12‐year lease.
 Cigna returned 125,000 SF then signed a new lease for 320,000 SF at Two Liberty Place.
 Wells Fargo relinquished 65,000 SF at 123 South Broad Street.
 At the Sovereign Building located at 714 Arch Street, multiple medium‐sized tenants departed returning a total of 90,000 SF.
In the Market:
 The lack of contiguous quality space is taking its toll. Thus, Duane Morris LLP is in discussions to renew 250,000 SF at their current address of 30 South 17th Street rather than proceed with a lateral move to a new address.
 Aramark Towers has begun their search to fill 300,000 SF.
 Five Below is rumored to be leaving 1818 Market Street (50,000 SF) in search of 125,000 SF.
 Montgomery McCracken is seeking 100,000 SF.
 The CBD continues to attract tenants from suburban markets with Enclara Pharmacia from South Jersey seeking 40,000 SF.
 Relx, formerly Elsevier, is evaluating 100,000 SF of relocation options outside of their long time home at 4 Penn Center.
 Merrill Lynch, the corporate banking division of Bank of America, is looking to consolidate 60,000 SF that it currently occupies at 1818 Market Street, One Liberty Place and 4 Penn Center.
Noteworthy Points:
 West Market Street continues to be the preferred submarket in the city. A flurry of activity involving 10,000 SF ‐ 25,000 SF exists with tenants exploring the market.
 Statistically, rental rates were unchanged from 2015 year's end: i) Trophy Class space priced at $38.00 SF; ii) Class A space priced at $28.50 SF; iii) Class B space priced at $24.50 SF; and iv) Class C space priced at $22.00 SF.
The 1st quarter negative absorption hiccup has not stopped landlords from pushing forward and becoming more bullish. With retail, residential and office construction booming throughout the city, landlords are pushing rents, decreasing tenant concessions, while generally feeling confident they will renew existing tenants at a premium, and in landing new tenants for available space. The scarcity of quality large blocks of office space in the existing inventory has fueled rental rate growth to new high water marks.
I see some potential storm clouds brewing for landlords:
 200,000 SF remains vacant at 10 Penn Center
 Mellon Bank Center has 400,000 SF available
 1835 Market Street has 50,000 SF of contiguous space (300,000 SF of vacancy overall)
 1601 Market Street will be feeling the effects of Radians departure and can offer contiguous blocks of 95,000 SF and 60,000 SF, respectively.
 Suburban Station has been hit hard with Obermayer's departure of 85,000 SF leaving a huge void to fill
Despite these storm clouds, 2016 should be another strong year for landlords and the office market. As vacancy remains tight, rental rates will rise. The only unknown is…. How High…. How Fast?
This aforementioned information is provided "as is" and should be used with caution as inaccuracies may occur. All figures should be considered approximate. KCR has obtained the information from sources believed to be reliable and accurate but KCR assumes no responsibility or liability for any reason whatsoever. KCR is not responsible for any damages from inaccuracies in the information provided, either consequential or incidental, direct, indirect, special, or exemplary, including but not limited to damages for loss of profits, goodwill, use, data or other intangible losses.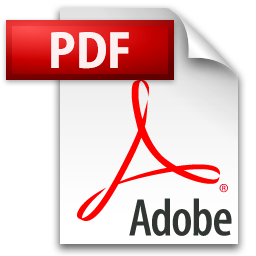 CLICK HERE to Download the Quarterly Report
No Adobe Acrobat PDF Reader?  Download HERE.