Current and Future Market Conditions Q2 2016
With the dog days of summer in full swing, the beaches along the Jersey shore were overcrowded and jam-packed.  As a result, transaction velocity slowed during Q 3.
The CBD's vacancy rate remained at 8.5% with 3.4 million SF available.
New Leases:
Aramark signed a new 16-year lease to keep its world headquarters in Philadelphia. The food and services giant will occupy the top five floors of 2401 Market Street totaling 300,000 SF, leaving a gaping hole of 325,000 SF in their longtime headquarters located at 1101 Market Street.
Five Below exercised a termination option and has opted out of a 60,000 SF lease commitment at 1818 Market Street in order to relocate to 701 Market Street where they leased 180,000 SF for 15 years
Archer & Greiner, P.C. announced it will vacate 32,000 SF at one Liberty Place to relocate to Three Logan Square, occupying the 35th floor covering 22,000 SF.
In the Market:
Environmental Protection Agency is seeking 225,000 SF, a significant reduction from its current footprint of 310,000 SF at 1650 Arch Street.
Montgomery McCracken is seeking 100,000 SF. The law firm is presently located at 123 S. Broad Street.
The CBD continues to attract tenants from suburban markets with Enclara Pharmacia from South Jersey seeking 40,000 SF.
Relx, formerly Elsevier, is evaluating 100,000 SF of relocation options outside of their longtime home at 4 Penn Center.
Pennoni & Associates, located at 3001 Market Street is evaluating opportunities to meet 50,000 SF.
Jacobs Engineering is looking to relocate 50,000 SF from 2301 Chestnut Street.
Merrill Lynch, the corporate banking division of Bank of America, is looking to consolidate 60,000 SF that it currently occupies at 1818 Market Street, One Liberty Place and 4 Penn Center.
Brandywine Global has peaked its head out of Cira Center and is searching for 90,000 SF.
Jenkins Law Library continues its search for 35,000 SF.
Hogan Lovells currently leases 15,000 SF in 1835 Market St. The law firm is expanding by way of merger and seeking 40,000 SF.
Noteworthy Points:
Statistically, rental rates remained flat: i) Trophy Class space priced at $39.00 SF, ii) Class A space priced at $28.50 SF, iii) Class B space priced at $25.00 SF, and iv) Class C space priced at $22.50 SF.
The imminent sale of Centre Square East & West to Crescent Investment Group fell through. Instead, Nightingale Properties is rumored to be taking control of the 1.6M SF asset. This would add to their already impressive list of CBD assets that include 1835 Market Street and 1635 Market Street.
With retail, residential and office construction booming throughout the city, contractors are feeling bullish. Construction pricing has increased 25-30% on average over the past 12-24 months.  This is primarily due to the sheer volume of work currently underway in the city. Labor unions lack enough workers to fill the present demand.  Thus general contractors are paying a higher premium for most of the talent.  Materials pricing (drywall, lighting, glass, millwork, etc.) has also increased from a similar supply versus demand predicament.  The result is that lead times have grown from the above supply issues across the board.
With contractors looking to cash in on the most recent boom, this does not bode well for tenants. As the pipeline of existing and new business continues to expand, landlords will continue to raise rates to keep up with the increased cost of construction while offering less capital and fewer concessions to current and prospective tenants. Lastly, tenants with leases expiring in the next 12-18 months must be careful.  By delaying a decision regarding renewing or relocating, tenants risk losing out on an opportunity in this fast changing market.  My advice:  If you find space that you like that works from an economics standpoint, it would be advisable to secure the lease or else risk losing the property.
Note: Has anyone noticed the lack of activity at the new Comcast Innovation and Technology Center? Well, it has stopped due to the buildings core being tilted.  Cranes are in the air, but remain motionless until a solution can be resolved. Dare I ask how this temporary delay to the City's largest office user might change the landscape of the CBD office if the delay becomes longer than anticipated?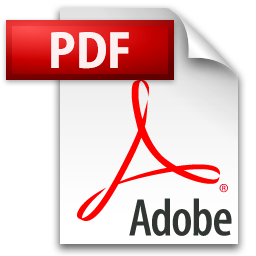 CLICK HERE to Download the Quarterly Report
No Adobe Acrobat PDF Reader?  Download HERE.