Current and Future Market Conditions Q1 2017
Despite strong activity and transaction velocity across the CBD, absorption remained flat in Q 1 due in large part to corporate downsizing.  The CBD's vacancy rate remained at 8.5% with 3.3 million SF of office space available.
New Leases:
Mellon Bank Center remained active as Boston Consulting expanded from 22,000 SF to 44,0000 SF, extending their lease term 12 years.
Ross Feller Casey, LLP expanded in One Liberty Place from 16,000 SF by leasing 30,000 SF. The law firm entered a new 13-year lease.
Freedom Pay, a Radnor based company, will relocate their corporate headquarters to Philadelphia, where they leased 25,000 in the new mixed use FMC Tower located at 2929 Walnut Street.
Spark Therapeutics Inc, a spinoff of Children's Hospital, now leases 40,000 SF at 3737 Market Street while leasing an additional 50,000 SF at the new FMC Tower.
Brandywine Realty Trust will be relocating their corporate headquarters from Radnor to the now-filled FMC Tower. The REIT will lease 40,000 SF.
Philadelphia Board of Pension renewed 30,000 SF in 2 Penn Center for 10 years.
Elsevier, located at 4 Penn Center, relinquished 50,000 SF on the top two floors of the building. The multimedia global publishing company will continue to lease 88,000 SF with a new 7-year lease extension.
Pennsylvania Lumberman's Mutual Life Insurance Company downsized from 50,000 SF to 25,000 SF in One Commerce Square and extended their lease term for 10 years on the 12th
Tierney Communications will vacate 42,000 SF from their longtime home in the Bellevue to occupy 30,000 SF on the 29th floor at 1700 Market Street.
Quietly, PNC Bank wiped out all positive gains during the first quarter by giving back 120,000 SF (6 floors) in 1600 Market Street by renewing their lease effective January 1, 2019 for 12 years. The bank will remain in 230,000 SF and occupy 28% of the building.
In the Market:
Environmental Protection Agency is seeking 225,000 SF, a significant reduction from its current footprint of 310,000 SF at 1650 Arch Street. One must wonder if the newly announced budget cut (31%) by the new administration will result in further contraction?
Jacobs Engineering is looking to relocate 50,000 SF from 2301 Chestnut Street.
Brandywine Global has peaked its head out of Cira Center, searching for 90,000 SF.
Jenkins Law Library continues its search for 35,000 SF.
Penn Health Systems occupies 235,000 SF in Center Square West. The health system giant is on the prowl for an additional 40,000 SF in Center Square, and is rumored to be close to agreeing to a sublease with Willis Towers Watson, formerly Towers Perrin.
CMI, located in 2000 Market Street, is seeking 35,000 SF.
Deloitte entered the market looking to downsize from their existing footprint of 125,000 SF in 1700 Market Street to 75,000 SF.
The statistics for the First Quarter show relatively little change from last year's fourth quarter. It is interesting to note however, that without PNC's and Elsevier's contraction, absorption would have exceeded 170,000 SF and propelled the CBD vacancy even lower.
Noteworthy Points:
Statistically, rental rates remain healthy: i) Trophy Class space priced at $39.00/SF, ii) Class A space inched upward to $29.00/SF, iii) Class B space priced at $25.00/SF, and iv) Class C space priced at $22.50/SF.
The cost of construction has gone from newsworthy in 2016 to serious concern in 2017 for both tenants and landlords alike. The chart below outlines the nature of these cost increases over the previous five years.
| | | |
| --- | --- | --- |
| Component | Material | Labor |
| Sheet Metal | 2.42% | 13.52% |
| Drywall | 48.19% | 12.88% |
| Sprinklers | 6.9% | 10.99% |
| Electrical | 6.99% | 11.5% |
| Carpet | 7.7% | 12.88 |
| Tile | 8% | 15.75% |
| Painting | 7.7% | 11.5% |
| Plumbing | 6.9% | 14.08% |
| Structural Steel | -22% | N/A |
In conclusion, 2017 should be another strong year for the office market.
The CBD's office market is healthy and growing. With continued growth, I expect the markets bullish trend to last longer than previous cycles. Tenant's with leases expiring in the next 24-36 months would be well advised to address their pending requirements earlier than normal since I anticipate a very different climate than previous landlord favorable cycles.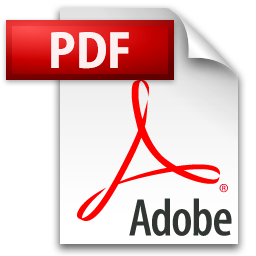 CLICK HERE to Download the Quarterly Report
No Adobe Acrobat PDF Reader?  Download HERE.