Current and Future Market Conditions Q1 2018
The CBD's vacancy rate has dramatically increased in the First Quarter of 2018. Several changes were made to the inventory: The University City submarket has been added, 2400 Market Street, One Franklin Town, Comcast's new building, and FMC Tower were all added to the inventory. These additions, coupled with shadow space that had been lingering for years, resulted in a surge in and correction to the overall vacancy in the CBD.  The inventory has increased from 40M SF to 45M SF. As such, 5.4M SF is now available and the CBD has a 12% vacancy rate as of the end of Q1.
Noteworthy Points:
Tenants are beginning to exert greater leverage with newfound space opportunities and, as such, abated rate is back with vengeance.
Landlords continue to offer considerable construction allowances for new tenants, it is not uncommon for tenants to enjoy $65.00 – $70.00 per SF allowances for well negotiated long-term, new lease relocations.
Most, if not all, landlords in every class raised asking rates during Q 1. The new increase in Philadelphia's real estate taxes has resulted in an additional increase of approximately $ 1.00 per SF increase in asking rates.
Tenants that seek to remain and renew their leases would be well-advised to leverage relocation alternatives far in advance of their lease expirations to ensure the most favorable terms.
Aggressively negotiated transactions can expect to be discounted in the 5% to 8% of asking range. This represents a significant change relative to 2010-2014, when the discounted range was 15% – 20%.
Three Logan Square had an abundance of activity during Q1. It is puzzling that Comcast opted to not lease 100,000 SF of contiguous vacant space (let by Verizon) in a building where the company already leases 200,000 SF. In addition, Comcast inexplicably relinquished 100,000 SF (five floors) at Two Logan Square. Is it reasonable to speculate that Comcast might be foreshadowing their next building, or worse, the possibility of negative growth?
Statistically, rental rates rise, i) Trophy Class space priced at $39.00/SF, ii) Class A space is $30.00/SF, iii) Class B space is priced at $27.00/SF, and iv) Class C space is priced at $23.50/SF. Rental rate growth is being outpaced by astronomical construction costs. This is concerning and deserves greater attention.
The abrupt change in vacancy should not be cause for alarm, yet. Philadelphia and the CBD's office market are healthy even though every indication points to tenants enjoying more options and leverage than previously thought.  With a bullish economy, a thriving city and a low unemployment rate I expect to see organic growth from small to medium size tenants in 2018. Landlords will likely continue to provide generous construction allowances, an abundance of abated rent, upgraded building systems and tenant friendly amenities. Simultaneously, however, landlords will also continue to push the boundaries of a tenant's willingness to pay premium rents while raising asking rates in return. Most tenants will confront out of pocket costs to complete a move. Lengthening of lease terms is also a rising trend.
The number of transactions involving significant reuse of existing conditions is virtually nonexistent. Tenants today prefer to start anew with upgraded, modern lighting packages rather than traditional, nondescript spaces. Buildings with greater amenities are obviously more desirable. With a limited supply of modern office properties, coupled with a rapidly aging inventory, landlords who are not well capitalized will struggle to attract new tenants and retain existing tenants. CBD landlords with greater capital who invest in their tenants and modernization of their buildings will thrive. It remains to be seen as to how quickly rents will rise and where the ceiling will be.
However, there may be storm clouds brewing later this year and possibly into the next year. As quickly as Comcast positively changed Philadelphia's office market, a downturn could occur just as quickly. Faced with higher than anticipated vacancy and leverage from more competitors, will Brandywine Realty Trust keep asking rates at a premium with large blocks of space being returned?
New Leases:
Entercom, the parent company to CBS, will relocate to the city from their long-time headquarters in Bala Cynwyd while also expanding from 15,000 SF to 75,000 SF at 2400 Walnut Street. The broadcasting company is well positioned after agreeing to a new 20-year lease.
The Fitler club, a posh new private lifestyle club, leased 75,000 SF at 2400 Market Street.
McCormick Taylor & Associates, Inc occupies 60,000 SF in Two Commerce Square with a lease that is not scheduled to expire until 2020.  However, the CBD currently lacks quality available space with views. As such, the engineering firm proactively agreed to a new 60,000 SF, 10-year lease at 1818 Market Street.
Fannie Mae vacated 50,000 SF at 1835 Market Street and leased 8,000 SF at 1700 Market St.
United Way is selling their long time Ben Franklin Parkway headquarters and leased 25,000 SF at 1835 Market Street for 15 years.
Kleinbard, Bell, Becker, LLP leased 20,000 SF at Three Logan Square. The law firm will leave their offices in One Liberty Place later this year to begin a new 11-year lease.
Gordon& Rees remained in the Brandywine Realty Trust portfolio by inking a new 12-year lease at Three Logan Square for 18,000 SF.
Spencer Stuart entered a new 10-year office lease for 10,000 SF at One Logan Square while relocating from One Commerce Square.
L2Partridge relocated to the 2nd floor of Three Logan Square where they leased 10,000 SF for 10 years.
Leaf Financial Corporation renewed their lease for 30,000 SF at One Commerce Square and extended term 10 years.
Post & Shell renewed 54,000 SF at Four Penn Center with a five-year lease extension.
Surprisingly, Jenkins Law Library will relocate from 833 Chestnut Street to Ten Penn Center where they leased 26,000 SF for 12 years.
Neuman Finance, an equipment leasing subsidiary of Beneficial Bank, leased 21,000 SF at 123 S. Broad Street.
In another surprising move, Liberty Property Trust will vacate 25,000 SF from 8 Penn Center and relocate to the suburbs.
In the Market:
Reliance Standard Life Insurance Pennsylvania, located at One Commerce Square, has begun trying to leverage a termination option and is seeking 160,000 SF.
Aberdeen Asset Management, located at Mellon Bank Center, entered the market seeking to reduce their space needs from 55,000 SF to 40,000 SF.
DLA Piper, of One Liberty Place, has begun searching for 60,000 SF.
Dechert LLP is contemplating a relocation from the Cira Center back to the CBD as it seeks 200,000 SF.
Pennsylvania Real Estate Investment Trust has occupied 60,000 SF in the Bellevue for the previous five decades. Now that the REIT no longer owns the Bellevue, it is seeking a more modern, updated building with 50,000 SF available.
Willis Towers Watson is seeking to considerably reduce its existing footprint from 275,000 SF to 125,000 SF.
Wells Fargo is exploring alternatives other than 123 S Broad Street for 125,000 SF.
Macquarie Investment Management, the successor to Delaware Investments, presently located at One Commerce Square, is seeking 125,000 SF.
The Department of Labor is searching for 100,000 SF on both East and West Market Street.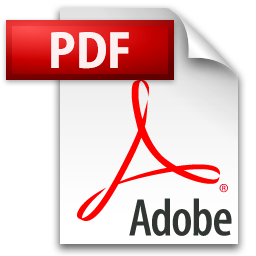 CLICK HERE to Download the Quarterly Report
No Adobe Acrobat PDF Reader?  Download HERE.