Current and Future Market Conditions Q3 2018
Philadelphia's office market resumed its growth trend in the third quarter as absorption turned positive at 100,000 SF. 5.3M SF are now available, and the CBD has a 11.7% vacancy rate as of the end of Q3.
Noteworthy Points:
All tenants in all Class buildings are feeling the effect of the current cycle through increases in base rent, along with fewer concessions. However, tenants, specifically small to medium sized tenants 1,500/SF – 7,500/SF located in Class B buildings, are experience significant increases in rent that far exceed the other sectors. Options and availability for this group are almost nonexistent. When space does become available, it gets leased quickly. The basic principle of "supply and demand" learned long ago in Economics 101 is woven throughout the current market.
With a monopoly of Class B buildings located along South Broad Street, Walnut Street, Market Street and JFK Boulevard, ASI is pushing the boundaries by seeing how high and how quickly it can escalate rents. Buildings that were once leased at $18.00/SF – $19.00/SF (plus electric $1.50/SF are now being leased at $25.00/SF- $26.00/SF plus electric ($1.75/SF).
Tenants occupying space in Trophy Buildings have few options as well. As such, they are encountering base rents approaching record highs in the area of $40.00 per SF. With limited vacancy and the concomitant stabilizing effect of such, Mellon Bank Center is expected to be placed on the market for sale shortly.  I would expect the potential future buyer to pro forma the building at $50 per SF.
10 PC is also expected to be placed on the market. The Class B building has limited views and amenities but is in a Class A location directly adjacent to Mellon Bank Center on Market Street. It will be interesting to see how this building is received by potential investors.
Statistically, rental rates have risen as follows: i) Trophy Class space priced at $39.50/SF, ii) Class A space is $30.50/SF, iii) Class B space is priced at $27.25/SF, and iv) Class C space is priced at $23.50/SF.  Yet, astronomical construction costs are outpacing even the rental rate growth. This is concerning and should not be overlooked.
With PREIT's certain departure from The Bellevue next year, there are very few large tenants remaining in the South Broad Street submarket. The once robust office market now consists of nonprofit organizations, small law firms, startup companies and smaller, independently owned business. This submarket is a shell of its former self is because of the past decade's condominium conversions and a general trend of "flight to quality" earlier in the decade. When coupled with today's thriving economy, the most significant users of office space are relocating to newer Class A buildings along the West Market Street corridor. Tenants often ponder how to realize below market rents without relocating to the "fringe" (Spring Arts) of the city. The answer may lie along the South Broad Street submarket. Tenants located on West Mark Street, East Market Street, Independence Mall, Chestnut/Walnut Street, and JFK Boulevard can all expect increases in rent, annual escalation increases, less abated rent and fewer concessions. Leverage and skillfully negotiated transactions still can yield significant capital allowances.
In conclusion, Philadelphia's office market will remain healthy.  I project minimal positive absorption for the balance of the year with vacancy rates hovering around current levels.  Philadelphia remains a desirable city in the midst of a significant growth cycle. Basic market fundamentals such as strong, growing healthcare and education sectors continue to propel growth by providing a stable economic foundation. Landlords should continue to see the market move in their favor for the foreseeable future.Lastly, tenants with leases expiring in the next 12-18 months must be careful.  By delaying a decision regarding renewing or relocating, tenants risk losing out on an opportunity in this fast-changing market.
My advice:  If you find space that you like and that works from an economics standpoint, it would be advisable to secure the lease or risk losing the space. If a lease renewal is an option, and one's ultimate goal, tenants should extract as much capital and abated rent possible then determine how best to utilize these resources (e.g., construction costs, lower base rent etc.). Leverage must be obtained through competitive market alternatives rather than presuming the offer on the table is the best one possible.
Of note, beginning in 2019, the format for my Current & Future Market Conditions Report will be changing to better meet the needs and interest of my target audience, that is, current and prospective clients. KCR is solely focused on tenant representation. Though the CFM report has become a valuable reference for others, working for the tenant client's benefit has been and always will be KCR's core mission. As such, the "New Leases" and "Deals in the Market" sections will no longer be present in my Current and Future Market Conditions beginning with 2019 Q1 report.
New Leases:
Wells Fargo leased 80,000 SF at Two Logan Square. The bank will vacate 100,000 SF from 123 S. Broad Street in 2020. An 11-year lease consummated the transaction
Reliance Standard Life Insurance Pennsylvania, which occupies 160,000 SF located at One Commerce Square, has signed a new lease to occupy 140,000 SF on five floors at 1700 Market Street for 11 years.
Macquarie Investment Management, the successor to Delaware Investments, signed a new lease to vacate their longtime home at One Commerce Square and will occupy two floors (150,000 SF) at100 S Independence Mall West.
DLA Piper, of One Liberty Place, renewed 55,000 SF for 12 years.
Clark Hill expanded from 23,000 SF to 34,000 SF within the Commerce Square complex. The Chicago based law firm will relocate from One Commerce Square to Two Commerce Square. The firm will then occupy two floors and begin a new 16-year lease.
Greenberg Traurig, LLP inked a new 13-year lease to occupy 33,000 SF at Three Logan Square, thereby remaining in Brandywine Realty Trust's portfolio. The move will not occur until 2020.
Aberdeen Asset Management, located at Mellon Bank Center, signed a new lease for 50,000 SF at 1900 Market Street. With Aberdeen's new long-term lease, 1900 Market Street is approaching 100% occupancy.
In the market:
Dechert LLP is contemplating a relocation from the Cira Center back to the CBD as it seeks 200,000 SF.
Pennsylvania Real Estate Investment Trust has occupied 50,000 SF in the Bellevue for the previous five decades. Now that the REIT no longer owns the Bellevue, it is seeking a more modern, updated building with 50,000 SF available.
Chubb Insurance is considering consolidating several offices and is seeking 100,000 SF.
eResearch Technology of 1818 Market street is searching for 60,000 SF.
Philadelphia FIIGHT, a local non-profit located at 1233 Locust Street, is looking to expand from 30,000 SF to 60,000 SF.
Ballinger, located at 833 Chestnut Street, entered the market seeking 40,000 SF.
Stantec Architecture is presently located at 1500 Spring Garden Street and is searching for 30,000 SF.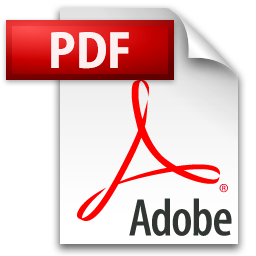 CLICK HERE to Download the Quarterly Report
No Adobe Acrobat PDF Reader?  Download HERE.