Current and Future Market Conditions Q4 2018
Philadelphia's office market continued to outperform recent expectations with a 4th Quarter absorption figure of 150,000 SF, which brought the year-to-date growth to 350,000 SF. This does not include Comcast's first quarter occupancy of 1.3M SF in their new tower. Currently, 5.1M SF are available and the CBD has a 11.6% vacancy rate to round out 2018.
Noteworthy Points:
All tenants in all Class buildings are feeling the effect of the current cycle through increases in base rent, along with fewer concessions. However, tenants, specifically small to medium-sized ones located in Class B buildings, are experiencing significant increases in rent that far exceed the other sectors. Options and availability for this group are almost non-existent. When space does become available, it is leased quickly. Class B landlords are taking advantage of this scarcity.  Buildings that were once leased at $18.00/SF – $19.00/SF (plus electric $1.50/SF are now being leased at $25.00/SF – $26.00/SF plus electric ($1.75/SF).  Annual rent escalations that were once $.50/SF are now 2.5%.  Tenants occupying Class A space have options, but with the cost of construction in the stratosphere, existing landlords understand that moving to new space for less than a long-term commitment is impossible. Thus, this group is paying a premium as well.  Tenants occupying space in Trophy Buildings have few options. As such, they are encountering base rents approaching record highs in the area of $40.00 per SF plus the added cost of electricity.
Free rent, which has been an important landlord concession over the past 7-10 years, continues to diminish. Whether or not it will disappear entirely in 2019 remains to be seen. Tenant improvement allowances, on the other hand, remain substantial and in the $75-$85.00 SF range for long-term transactions. Previously, substantial allowances were anticipated by large credit-worthy users, but today, every tenant requires a substantial allowance and every landlord mustprovide it to remain competitive.
Today's tenants crave office spaces that reflects their ideals. With the CBD attracting more talent when compared with the suburbs' expansion into previously unconsidered locations, I would expect the Spring Arts and Midtown Village sections of the city to continue to grow. I also anticipate previously popular submarkets for office space, like that around South Broad Street to continue to flounder when trying to attract substantial office users.
Statistically, rental rates remain healthy.i) Trophy Class space is priced at $40.00/SF and up 2% from year end 2017; ii) Class A space is $31.50/SF and 7% above year end 2017; iii) Class B space is priced at $27.25/SF, and has increased 6% from year end 2017; and, iv) Class C space is priced at $23.50/SF, modestly rising 2% from year end 2017.  Rental rate growth is being outpaced by astronomical construction costs.
Contractors continue to be a thorn in both tenants' and landlords' sides. Labor unions lack enough workers to fill the present demand.  Thus, general contractors are paying a higher premium for talent.  GCs looking to reduce costs are beginning to select second-rate talent and compromise the quality of construction. Tenants that elect to have "turnkey" construction without understanding the type of materials or knowing who the contractor is that is being used to build their space are taking significant risks.
In conclusion, Philadelphia's office market will remain healthy for the foreseeable future.  I project minimal positive absorption for 2019 with vacancy rates hovering around current levels.  In addition, I believe, unlike most landlords and their representatives, that base asking rents will begin to stabilize at or near current levels.  Most office cycles over the previous 20-30 years have lagged the national economy by 24 +/- months. If the current state of our economy and government is any indication, there may be storm clouds on the horizon.  Don't call me crazy, but I think that the current cycle may be veering off course if interest rate hikes in the coming months by the Federal Reserve continue. This will inevitably lead to a slowdown in borrowing and commercial development—not to mention complications from the existing trade wars and the tariffs associated with construction materials.  Coupled together, this presents problems that trickle down to contractors, owners, and tenants.
New Leases:
Regus leased 1624 Locust Street in its entirety. The global workplace platform will occupy 45,000 SF for 12 years.
Bennett, Bricklin & Saltzburg, LLC signed a new 13-year lease to relocate from 1601 Market Street to 1500 Market Street (Centre Square). Here, they leased 29,000 SF on the 32ndfloor.
Zarwin, Baum, DeVito, Kaplan, Schaer, Toddy, P.C. subleased 30,000 SF for 7 years at One Commerce Square. This sublease removes 50% of Hill International's sublease from the market.
Ballinger extended their lease on 48,000 SF at 833 Chestnut Street for 5 years.
Pennsylvania Real Estate Investment Trust concluded their search by inking a new 13-year lease at Two Commerce Square. PREIT will occupy 54,000 SF on floors 9 &10 and set a new highwater mark for capital by obtaining $90 per SF from Brandywine.
The American Board of Internal Medicine proactively renewed 100,000 SF for 7 years at 510 Walnut Street in advance of their scheduled 2025 lease expiration.
Swartz, Campbell LLC will vacate 45,000 SF in Two Liberty Place and relocate to One Liberty Place where they subleased the 38thfloor from AIG for four years.
In the Market:
Dechert LLP is contemplating a relocation from the Cira Center back to the CBD as it seeks 200,000 SF.
The EPA presently leases 400,000 SF at 1650 Arch Street and are exploring options to lease 250,000 SF.
Chubb Insurance is considering consolidating several offices and is seeking 100,000 SF.
eResearch Technology located at 1818 Market Street is searching for 60,000 SF.
Philadelphia FIIGHT, a local non-profit at 1233 Locust Street is looking to expand from 30,000 SF to 60,000 SF.
Stantec Architecture is presently located at 1500 Spring Garden Street and is searching for 30,000 SF.
STV Incorporated, located at 1818 Market Street, is searching for 30,000 SF.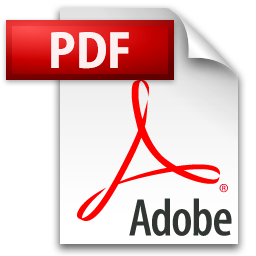 CLICK HERE to Download the Quarterly Report
No Adobe Acrobat PDF Reader?  Download HERE.