Current and Future Market Conditions Q1 2019
Here is our KCR Quarter 1 Market Conditions Report for 2019.
During Q1, 2019, Philadelphia's office market was negative 75,000 SF. This negative absorption is a direct result of Aramark relinquishing space at the Wanamaker Building to relocate to the company's new headquarters at 2400 Market Street.  Currently, 5.2M SF are available and the CBD has a vacancy rate of 12% to begin 2019, a slight increase from Q4 2018.
Noteworthy Points:
I'm doing my best to avoid sounding like a broken record, but tenants across all building classes are feeling the effects of current cycle base rent increases, which has hit unprecedented highs in the CBD. This is a direct result of several factors:
There are new owners, which means new rental rates.
Philadelphia remains an epicenter for skilled workers, and suburban companies are opening urban satellite offices to tap into the city's robust talent pool.
Millennials increasingly want to live, work, and play in the city.
The cost of construction has risen markedly over the past decade (increasing 75%- 100%.)
Due to points 2 and 3, landlords continue to upgrade aging buildings with new amenities.
The above means rental rate growth will continue, the only question is how high, and how fast?
Mellon Bank Center, located at 1735 Market Street, sold for $451M (or $346/SF) during the first quarter to Silverstein Properties, a New York investment and management firm. I expect Silverstein's maiden venture to the CBD to be profitable, as I expect asking rates at Mellon Bank Center to be $50.00/SF (speaking to my point earlier about new owners / new rates).
Let's continue this trend with Suburban Station, which has also raised rates. This Class B asset, long considered "the low-cost alternative" of West Market Street, is seeking starting rents around $28.00/SF. This rate escalation is on par with its primary competitors: 1500 JFK Blvd, 1628 JFK Blvd, 1800-1880-JFK Blvd, where rates are $27.00/SF (plus the added cost of $1.75/SF for electricity). The new title for "low-cost alternative on West Market Street" now belongs to 1515 Market Street where the modest rents are below market conditions.
With Brandywine Realty Trust expected to raise rents in Q2 by $2.00/ SF, I do not see the city's rental rate growth slowing. The only question is again; how high, and how fast?  Here are current average rates:
Trophy Class space is priced at $41.00/SF
Class A space is priced at $32.50/SF
Class B space is priced at $28.25/SF
Class C space is priced at $23.50/SF
In conclusion, Philadelphia's office market will remain healthy for the foreseeable future. I project positive absorption for 2019, with vacancy rates continuing to inch upwards.  However, I have done enough happy reporting on behalf of landlords riding the rent increase wave (after all, I am exclusively a tenant representative.) Indeed, it is not all "rates are up" doom and gloom for tenants. This is because tenants can expect capital improvement packages for ten-year transactions to be $75/SF, and leases in the 13-15-year range will yield upwards of $100/SF. Clearly, it's give and take.
On this note, despite the inevitable sticker shock, tenants should address their pending lease requirements 15-36 months in advance, leaving plenty of time to properly vet all reasonable alternatives, which is essential to achieving optimal results. Let's be frank – no landlord wants to lose a good, paying tenant, and a tenant with an alternative and excellent representation will always get a better deal.
New Leases:
STV Incorporated, of 1818 Market Street, expanded from 20,000 SF to 30,000 SF, extending their term 12 years.
Medical Guardian Group expanded 13,000 SF, leasing 35,000 SF at 1818 Market St.
E Research Technology expanded and inked a new 12-year lease at 1818 Market street. The technology company will relocate from floors 9 & 10 to the entire 26th & 27th floors where they leased 60,000 SF for 12 years.
Mintzer Sarowitz Zeris Ledva & Meyers gave back 3,000 SF and leased 23,000 SF for 10 years
Langsam, Stevens & Silver expanded and leased 11,000 SF for 5 years while relocating to the 24th floor.
United Healthcare will relocate from The Wanamkaer Building to the 19th floor of 1818 Market Street. The healthcare group signed a new 5-year lease, and will reduce their overall footprint by 10,000 SF (from 40,000 SF to 30,000 SF.)
Amicus Therapeutics announced that Philadelphia will be become the home for a new division, Global Research and Therapy Center for Excellence, and will lease 75,000 SF at 3675 Market St.
Drexel University inked a new 20-year lease at 3675 Market Street for 65,000 SF.
RELX Group (formerly Elseveir) leased an additional 12,000 SF bringing their footprint to 92,000 SF at 1600 John F Kennedy Blvd.
Stantec Architecture renewed 30,000 SF at 1500 Spring Garden Street.
In the Market:
The EPA presently leases 300,000 SF at 1650 Arch St. and are exploring options to lease another 175,000 SF.
Dechert LLP is considering a relocation from the Cira Center to the CBD as it seeks 200,000 SF.
Chubb Insurance is considering consolidating several offices and is seeking 300,000 SF.
Philadelphia FIIGHT, a local non-profit located at 1233 Locust St., is looking to expand from 30,000 SF to 60,000 SF.
Baker & Hostetler LLP occupies 75,000 SF at Cira Centre, and with their ten-year tax abatement winding down, they are seeking to relocate back into the CBD and are seeking 75,000 SF.
WeWork is again in growth mode, and seeking 60,000 SF.
Cohen, Seglias, Pallas, Greenhall & Furman, currently at 30 S. 17th St., is seeking 35,000 SF.
Berwind Corporation is seeking relocation from their longtime Centre Square headquarters, and is in the market for 40,000 SF.
Buchanan Ingersoll of Two Liberty Place has entered the market, seeking 50,000 SF.
Republic Bank, in the hopes of locating a Market Street address, is seeking 50,000 SF.
Lundy Law is seeking growth, as well as an upgrade in image and building quality, and is searching for 20,000 SF.
Health Variety continues their growth and is seeking 20,000 SF outside of 1818 Market Street.
Lockton Insurance is searching for 15,000 SF from their long-time offices at 1800 JFK Blvd.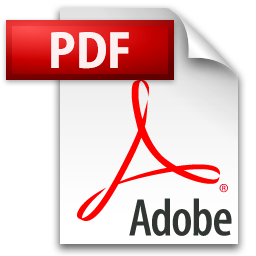 CLICK HERE to Download the Quarterly Report
No Adobe Acrobat PDF Reader?  Download HERE.