Current and Future Market Conditions Q2 2019
Here is our KCR Quarter 2 Market Conditions Report for 2019.
The market is remaining strong for both tenants and landlords, with some interesting openings and opportunities for those willing to relocate, as well as increased rents for property owners. There was 200,000 SF of positive absorption, leaving 5M SF available, and the CBD's vacancy rate decreased to 11.5%.
Noteworthy News:
The EPA announced they will relocate from 1650 Arch St to 1600 JFK Blvd "4PC". This announcement brings positive news for tenants, because just when we thought the "flight to quality" was over, 300,000 SF of Class A space will be available to lease at 1650 Arch Street.
This has multiple positives. 4 PC has long been regarded as a challenging place to do business (i.e. 200,000 SF of vacancy), but now it will be filled and off the market. And the owners of 1650 Arch St (ASI) are known as fair, friendly deal makers, and now have 300,000 SF of viable Class A space available.
The above means that tenants located in Class B buildings, specifically along John F Kennedy Blvd, will once again have an opportunity to upgrade their space via 1650 Arch St. Asking rates throughout the JFK corridor hover between $28.00 SF and $29.00 SF. Relocating to 1650 Arch St will come at a small premium of approximately $1.00-$2.00 SF more, but this is attractive as opposed to relocating to Market St where the premium is $7.00- $9.00 per SF with premium rents ranging from $36.00- $37.00 SF.
Tenants located in Class A & Trophy assets are also presented with the 1650 Arch St. option.
Tenants of all classes can benefit from this situation. Landlords will not, as retaining  existing tenants could prove challenging with this premium space open and waiting to be filled.
Trends:
Transaction Terms Move Upward:
The lengthening of deal terms has been a slow and steady trend. Typically, in the CBD, tenants that were seeking renewals in their existing space with minimal capital improvements could choose between 5-10 years of lease term commitments. Tenants seeking renewals with adequate capital improvements would seek 7-10-year terms. Tenants seeking a fresh start in their existing space or relocation space would require 10 year lease commitments.
What's changed, simply, is the rising costs of construction, which are at record highs. Combined with low vacancy and other positive economic factors, and you could say Philadelphia is currently thriving. As a result, tenants and landlords both are are feeling bullish and seeking longer-term lease commitments to offset rising construction costs. In theory, the longer a landlord can amortize capital, the more capital can be provided. Tenants that desire/require a fresh start or relocation are seeking commitments of 12 years.
But what about the tenant that only requires "nominal improvements"? Well, they are affected the most. Landlords are taking advantage of an increasingly tight market, higher rents, and low availability to nudge tenants into longerterm leases. The result of this is tenants requiring minimal capital often no longer have the 5-7-year lease option as landlords seek longer terms at higher rents.
Annual Rent Escalations:
The Philadelphia CBD enjoyed nominal escalations (compared to the rest of the country) for the better part of four decades, with annual base rent escalating just $.50/SF. In 2012-13 the market flirted with 2% escalations, but failed to maintain any momentum. Fast-forward to today: beginning in 2017 landlords began seeking 2% – 2.25% escalations, and during Q2 we are seeing significant increases ranging 2.5%-2.75%.  With a full head of steam, I would not be surprised if they continue to escalate.
Fewer Options:
As stated earlier, even with some surprising openings, vacancy is generally low. This means if you are seeking 25,000 – 100,000 SF of Class A or Trophy space, your options will be limited.  Tenants seeking 5,000- 20,000 SF in Class A/B buildings have more options, but they will come at a premium.
What To Do: 
Go to South Jersey (ok I'm seriously kidding, despite the less expensive rent.)
First and foremost, engage professional tenant representation who has no allegiance to any one landlord. This should be the first thing you do.
Tenants should address their requirements well in advance, and secure multiple options if possible, which will create leverage.
A big key is to understand the value of your tenancy, and the impact to each landlord, especially your existing one. Landlords value quality rent paying tenants.
Understand the value of capital improvement allowances, and what the market will and will not yield and how these allowances affect your rent.
Lastly, either educate yourself or engage with a third party that can dissect construction budgets.
Additional Notes:
As expected, Brandywine Realty Trustraised rents in Q2 by $2.00/ SF. However, unexpectedly, so did 1600 Market Street and most other landlords. These are large increases for one quarter. Unfortunately, I do not see the city's rental rate growth, or escalation trend slowing.  Here are the current average rates:
Trophy Class space is priced at $43.00/SF
Class A space is priced at $34.50/SF
Class B space is priced at $28.25/SF
Class C space is priced at $23.50/SF
New Leases:
Industrious, a new coworking company, leased 55,000 SF at Two Liberty Place.
Morgan Stanley renewed their lease at One Liberty Place on 50,000 SF for 10 years.
Goldberg Segalla, LLP continues their impressive growth by expanding 3,500 SF, and leasing 26,000 SF at 1700 Market Street.
EPA leased 173,000 SF at 1600 JFK Blvd (4 PC). Despite downsizing considerably, the federally funded agency committed to a new 15-year lease on floors 2-6, & 19-20.
Lundy Law is leaving their longtime home at 1635 Market St to relocate to 1818 Market Street. The law firm committed to a new 11-year lease and 16,000 SF.
Cohen, Seglias, Pallas, Greenhall & Furman, currently at 30 S. 17thSt., agreed to lease 35,000 SF at 1600 Market St. They will occupy floors 31, & 32 for the next 15 years.
Astor, Weiss, Kaplan & Mandel, LLP has been in the Bellevue since 1988, and will remain they for the foreseeable future after renewing 20,000 SF for an undisclosed timeframe.
Morgan Lewis, determined not to repeat the mistake they made 20 years ago when they were left without relocation options that resulted in their tenancy at 1701 Market St, has extended their lease on an interim basis for 3 years on 325,000 SF., with the hope of relocating and becoming the anchor tenant at Parkways proposed  23rdand Market Street's new office tower.
Philadelphia FIIGHT, a local non-profit located at 1233 Locust St., extended their lease on 30,000 SF.
In the Market:
Dechert LLP is considering a relocation from the Cira Center to the CBD as it seeks 200,000 SF.
Chubb Insurance is considering consolidating several offices and is seeking 300,000 SF.
Baker & Hostetler LLP occupies 75,000 SF at Cira Centre, and with their ten-year tax abatement winding down, they are seeking to relocate back into the CBD and are seeking 75,000 SF.
WeWork is again in growth mode, and seeking 60,000 SF.
Berwind Corporation is seeking relocation from their longtime Centre Square headquarters, and is in the market for 40,000 SF.
Buchanan Ingersoll of Two Liberty Place has entered the market, seeking 50,000 SF.
Republic Bank, in the hopes of locating a Market Street address, is seeking 50,000 SF.
Health Variety continues its growth and is seeking 20,000 SF outside of 1818 Market Street.
Lockton Insurance is searching for 15,000 SF from their long-time offices at 1800 JFK Blvd.
Sweeney & Sheehan, located at 1515 Market Street, 15,000 SF.
Law School Admission Council, looking to relocate from Newtown PA into the CBD is searching for 80,000 SF
Akin Gump Strauss Hauer & Feld LLP, appears destined to relocate from Two Commerce, providing 30,000 SF of additional vacancy in Brandywine's trophy asset complex.
Thanks for reading, and I hope you enjoy the balance of your summer!
Ken Clyman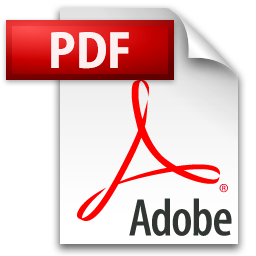 CLICK HERE to Download the Quarterly Report
No Adobe Acrobat PDF Reader?  Download HERE.