Current and Future Market Conditions Q2 2020
I hope this communication finds you and your loved ones safe and healthy. Truth be told, I debated with myself about sending out this newsletter, but decided that something can be said for consistency and promoting a sense of normality—even when nothing seems or is normal. With that said, I hope this brief update provides you with some insight as to what is going on with the Philadelphia Central Business District office leasing market (or what isn't going on).
A City Impacted
Firstly, with COVID-19 still incredibly prevalent in our area, coupled with peaceful protests that have turned violent, Philadelphia is but a shell of its former self—admittedly, the city feels like a ghost town, and that is on a good day. There is much uncertainty in the office market and transaction velocity has slowed. However, tenants with leases that are expiring within the next 12-24 months are addressing them—most are renewals that vary in length.
It is my personal advice that if you lease between 5,000 SF and 50,000 SF and have an office lease that expires in excess of 24 months, then I would encourage you to revisit your requirement in 6-9 months; there is no need to do anything at this time. If you are content in your suite, its efficient, you can live without modifications, and your lease expires before December 31, 2021, then I would suggest entertaining a short-term renewal of 18-24 months. 
A Unique Situation for Tenants
Assuming your firm or organization is financially stable and not overly concerned about potential economic upheaval, there are exceptions to the above rule.  Namely, if your space is inefficient, dated, or if you need or desire a significant amount of capital infusion, then right now, tenants have a unique opportunity to "turn back time," so to speak, and negotiate more aggressively than what they were able to prior to COVID-19. Why? Because landlords are nervous and uncertain about what the future holds. Any landlord that purchased a building within the past 5-7 years, or who is facing significant vacancy, knows they have considerable exposure—and this is what will provide leverage and opportunity for tenants to capitalize.  These landlords must retain their existing tenant rosters, fill vacancy, and meet their debt service—even if it means doing so and realizing less of a profit. 
Now, this market report is meant to help my clients and prospective clients understand the state of the Philadelphia office market on a quarterly basis; however, it gets distributed well beyond those demographics.  I say this because over the past 5-7 years the market has been favorable to landlords. As such, I have reported on it. Let us not lose sight of what exclusive tenant representation means, what I do, and where my allegiance lies.  I represent tenants exclusively, without allegiance to any one landlord, and this is the first time in my recent memory that there is some tenant-friendly news. Therefore, pertaining to the group I described in the preceding paragraph, the time to act may be now.
All things considered, yes, it feels like we are living in the "upside down." There is uncertainty everywhere: Will kids be returning to school? What are our future offices going to look like? Will remote working and learning become a staple of our everyday life? Will August dawn with new layoffs, potential evictions, and other economic tragedy?
The simple answer is: Who knows. I certainly do not. Everything is guesswork right now.
Considering the Past—and the Future
I recall that after 9/11, all we heard was that nobody would ever work in an office tower again. Of course, that faded quickly. During and after the 2009 recession we heard how nobody would ever commit to a lease over 5 years; that quickly disappeared as well. This too shall pass in time.
In the meantime, here is a brief reminder of some figures I outlined in my Q1 newsletter. Overall, the CBD's vacancy rate remained 10.7% with 4,850,000 SF available. Asking rates have not changed. Please keep in mind that these numbers do not accurately reflect how landlords are currently addressing transactions:
Trophy Class space is priced at $43.00/SF
Class A space is priced at $35.50/SF
Class B space is priced at $28.25/SF
Class C space is priced at $23.50/SF
I do not believe there will be a sudden drop in office rents—vacancy is too low. If I were a betting man, I might say to expect a 5% reduction, with the exceptions noted above. To those that believe an abundance of tenants will default, that is a maybe—and if they do the evictions and defections are going to take time. Commercial office space leasing lags the national economy by 24 months, and historically, Philadelphia follows other major markets by 6 months. It will take years to feel the effects of that.  We are not going to see 2M-3M SF (5% +/-) of office space tenants in the CBD default in the next few months. For instance, in 2009-2011 the vacancy rate was 16%.  For our market to reach those levels and once again become 16%, 5M SF of space would need to come back to the market. I don't see it. Remember, we have a larger market today than we did a decade ago.
My Best Wishes to You & Yours
In conclusion, nobody has a crystal ball, but hopefully the above offers my insight and suggestions. I truly hope that all of you stay safe and healthy—and that the next time I reach out, I have more to report.  Do your best to have a happy summer—and ensure you are taking some time to do something fun to alleviate some of the stress we are all faced with right now.  Of course, don't forget to wear a mask and make sure to wash your hands!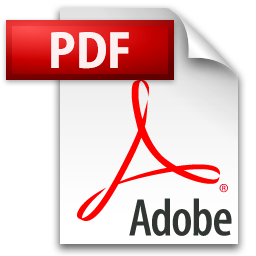 CLICK HERE to Download the Quarterly Report
No Adobe Acrobat PDF Reader?  Download HERE.