Q1 Current Future Market Conditions Report
The first quarter of 2022 provided the Philadelphia CBD with robust activity for the first time—
suffice to say in a long time. Modestly, there was 50,000 SF of positive absorption, but that does not reflect Q1's surge in foot traffic as well as leasing activity. The CBD's vacancy rate ended the quarter at 13.5%, with 6.1M SF available.
Notable Recent Developments:
With loosening pandemic mandates alongside employees returning to the office, there is definite optimism surrounding the office market for 2022. Traffic increased tremendously when compared to 2021 and the beginning of the pandemic, with a noticeable uptick in foot traffic, vehicle traffic, and an increased number of commuters utilizing public transit. This optimism, though, has not yet translated into market fundamentals, which remain strong thanks in large part to University City's continued success. The submarket has seen its rates rise to a market high of $48.00/SF, enjoying a 6% vacancy rate.[AC1]
Second and third generation product, built in the 1980's, makes up the majority of the CBD's office space. Generally speaking, Market Street struggles to attract new users of office space. For example, Cash App leased 35,000 RSF at 1100 Ludlow St., which is now 100% leased after opening in 2018 and enduring two years of the pandemic. With the successful lease up of 1100 Ludlow Street, it is important to highlight that 2222 Market Street will open 100% leased later this year. Additionally, 2400 Market Street, which opened in 2019 with Aramark as an anchor tenant is now 100% leased as is FMC Tower, which was delivered in 2016 and is 100% leased—just to name a few. 3025 JFK is scheduled for completion next summer and has experienced significant pre-leasing activity. As long as there is new product for tenants to consider, and an abundance of quality sub-lease space, Class A and Trophy assets will struggle to attract new users. However, this should not mislead, office rents will hover at existing levels if the cost of construction remains merciless.
Current Rates:
Statistically speaking, rental rates have remained flat.
Trophy Class space is priced at $43.75/SF
Class A space is priced at $36.25/SF
Class B space is priced at $28.25/SF
Class C space is priced at $23.50/SF
Noteworthy Points to Be Aware Of:
Small to mid-size transactions continue to be the norm, rather than the "mega-deal" variety.
Tenants are using office space differently; most tenants are focused on downsizing as they adjust for the permanence of hybrid work models.
Companies across all sectors are looking to recapture culture and collaboration by coming back to the office, even if doing so in a hybrid work environment.
There is and will continue to be a serious flight-to-quality as tenants take advantage of a market that heavily favors them.
Optimism is high heading into the spring, but the road through the rest of 2022 is paved with some difficult sledding.
A Note of Caution:
Tenants opting to take a "wait and see" approach and those who desire short-term renewals should be cautious. While this strategy may seem prudent, and it may very well be, keep in mind that the most profitable transaction for a landlord is a renewal, especially a short-term extension.
Why? Simple.
Landlords can provide limited capital outlay, the space that is being occupied does not face vacancy or down time, and by asking for a short-term extension you are effectively telling the landlord you do not have any leverage with market alternatives. Landlords and their representatives are educated, they understand tenants are unable to relocate without coming up with out-of-pocket capital to build new space unless they commit to a longer-term lease.
If you're a tenant seeking a short-term renewal, keep in mind there is an abundance of sub-lease space that offers short-term and flexible options at discounted rents. These options inevitably provide the necessary leverage to extract a tenant-friendly transaction with your existing landlord. As a rent-paying tenant signing a new lease or pursuing a lease amendment, you are adding value to the building, regardless of the term. As such you are still entitled to receive market concessions (see Q4 report) based on the lease term that you are committing to.
Looking Forward:
Office vacancy will continue to rise, particularly in the CBD. Opportunities for tenants will increase via both sub-lease and direct opportunities. Sub-leases with residual value and terms exceeding five (5) years will be enticing to tenants, and will prove to be formidable competition for landlords, particularly those with Class A and Trophy assets.
Existing rental rates are still at an all-time high in the CBD, and I anticipate direct rental rates will hover at existing levels. Tenants seeking to unload debt from their balance sheets will be prevalent and sub-lease rates will trade up to $.50/$1.00, depending on the circumstances.
In Closing:
To summarize, what is happening right now in the CBD is very promising, and I am excited by what could be on the horizon after so much time operating in a proverbial holding pattern.
It is my deepest hope that the beginning of 2022 has started off positively for you and that you are enjoying this return to normal.
I know I am.
Of course, if you have any questions or would like to discuss any of these developments and how they may impact your upcoming lease renewal or as you seek to acquire new office space, I would be happy to assist.
Please do not hesitate to reach out to me.
Best, Ken
---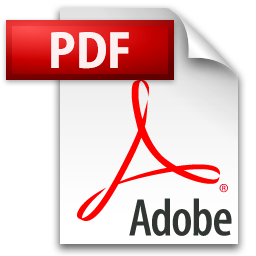 CLICK HERE to Download the Quarterly Report
No Adobe Acrobat PDF Reader? Download HERE.