Q3 Current Future Market Conditions Report
During the third quarter of 2022, Philadelphia's office market posted its highest absorption since the beginning of the pandemic with 550,000 square feet of positive absorption.  The CBD's vacancy rate declined to 12.4%, with 5.6M SF available.  Activity in the city is increasing and fares much better than a year ago. For example, Holland and Knight inked a new 50,000 square feet lease at One Liberty Place.  Comcast brought back 8,000 employees a few days each week driving occupancy to 60%+/-.
So, Is the Office Market Good? Or Bad?
I frequently get asked, "How bad is the office market?"  I always pose the same question in return, "What makes you think that?" The answer nine out of ten times is, "Isn't everyone giving back space or rethinking how their space should be used?" The answer is yes, most tenants are contracting, and the way we work is admittedly different. Additionally, the amount of space needed is different; however, these tenants are small-to-medium-sized locally owned businesses—and their shrinkage is not enough to make a significant difference in the overall office inventory. Inevitably, 90% of them retain their office space.
Philadelphia endured a double whammy; first the pandemic, which emptied office buildings, and then unprecedented looting and violence. The result? Tenants, residents, visitors, businesses, and students (as well as everyone else) are all hesitant to be in the city. Crime in Philadelphia remains a concern while all Philadelphians wonder when or if the city will return to "normal" and be safe.
So, with all of that being said, how is this affecting the office market? Some tenants have migrated west out of the city, and other larger users of space are opting to move out of traditional CBD office buildings and deciding to build on their own. For example, Aramark, Morgan Lewis, FMC, and ACE Insurance have all elected to leave traditional CBD office buildings for new single occupant towers.  Ace Insurance is set to leave their long-time headquarters at 410 Walnut Street as well as vacate 140K square feet that it leases at 510-530 Walnut Street just as soon as their new tower is built. These types of defections are market movers and create vacancy, which creates options, and thereby offers tenants leverage. To boot, the message Radian Insurance sent to the region was "we want out of Philadelphia at all costs, and we do not care what it costs" when they vacated Centre Square with ten years remaining on their lease, heading to the western suburbs.
I'm not saying that it doesn't matter when a small-to-medium sized user of space downsizes—it does—but it doesn't make a significant impact on market conditions when compared to a large tenant vacating hundreds of thousands of square feet of traditional office space and choosing to build their own building. I suspect this trend will continue and it will inevitably take a significant toll on the CBD's inventory.    
Most, if not all, tenants that are unsure about their future elect to remain in their current configuration and renew their lease with short-term commitments of 3-5 years.  Tenants that are looking seriously at relocation and committing to new space and long-term leases are far and few between. Tenants that do seek to relocate should not be surprised that long-term leases spanning 12+ years are required for space to be built out without using out-of-pocket capital. And let's not forget, rental rates in the CBD are still at the same level as they were prior to the pandemic—an all-time high for Philadelphia.
Furthermore, let's not forget what I predicted in Q2: landlords are itching to raise rental rates and reduce concessions (like abated rent). The cost of construction continues to rise at a level of 1% per week. One hundred dollars per square feet for buildout are the norm. Landlords may have to wait a while, but I believe rental rates will once again begin to rise as soon as tenants become comfortable and active in the market.   
And the Issues: When a Building Potentially Prices Themselves Too High
1600 Market Street: American Realty Partners, the owner of 1600 Market Street, renovated the building's lobby, increased their street exposure, and built a one-of-a-kind collaborative amenity center, including a tenant lounge to go along with a Tenant Fitness Center. Looking to reap the rewards of their renovation, the building has raised rental rates significantly, and in my opinion overreached a bit as it relates to Class A space, which is located on West Market Street and has limited views.
1735 Market Street: Silverstein Properties purchased Mellon Bank Center in 2019. While Mellon Bank Center has long been considered one of the premier buildings in the city, the existing owner has raised asking rates to be north of $50.00/RSF. With a modest exterior renovation, a very nice tenant lounge, and limited amenities, I believe 1735 Market Street has priced themselves out of the market and is limited in their desirability except to a select few tenants.
Two Logan Square: While Brandywine Realty Trust likes to promote the "Logan Complex," Two Logan Square is not One Logan Square, and a far cry from Three Logan Square. The bang is not worth the buck here.
Properties Worth Their Salt
One & Two Commerce Square: Brandywine Realty Trust has two gems located within the Commerce Square complex. With limitless amenities, inviting outdoor space, onsite parking, and terrific views, these buildings are a bargain when compared to other CBD Office Buildings.
1845 Walnut Street: Located adjacent to Rittenhouse Square, 1845 Walnut Street is buffered from the typical chaos and crime concerns associated with Market Street West. With Rittenhouse Square views that are presently available, and a landlord that is aggressively pursuing all transactions, 1845 Walnut Street is uniquely situated demographically and is an excellent value from the perspective of price point.
1617 JFK Blvd: Owned and operated by Real Ex Capital, Suburban Station is a Class B building, located in the JFK corridor. The building has undergone significant renovations over the past few years, and if you are looking for solid ownership, terrific eastern views of City Hall and Love Park, and want to be located west of City Hall, then Suburban Station is your low-price alternative in Philadelphia's most dense office market.
Below Are the Current Quoted Rental Rates: 
Trophy Class space is priced at $43.50 SF
Class A space is priced at $36.00 SF
Class B space is priced at $28.00 SF
Class C space is priced at $23.50 SF
Finally, a trend that I expect to continue—at least for the foreseeable future—will be companies that have upcoming lease expirations placing a considerable focus on reducing costs by exiting larger, lower quality space, and seeking out newer and higher quality space with reduced footprints.  
I hope you find this insight valuable. Of course, should you have any questions or comments, I invite you to reach out to me directly. I would love to chat.
Best,
Ken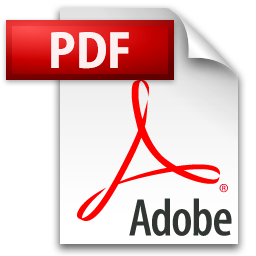 CLICK HERE to Download the Quarterly Report
No Adobe Acrobat PDF Reader?  Download HERE.