Q1 Current Future Market Conditions Report
The first quarter of 2023 was bleak in the Philadelphia CBD. To rip the proverbial band-aid off straightaway—the CBD's vacancy rate increased to 14.4%, with 5.6M SF available. 
The Toll of the New Normal
The new norm of a 3–4-day workweek has left office buildings hovering around 50% occupied—at best.  And this is all taking a significant toll on Philadelphia's office market.
Since the pandemic began, our market has been flooded with small to medium-sized tenants making sublet space available. Most of the spaces are older and have limited time remaining before their leases expire. However, during Q1 this reached a new level.  Large blocks of recently built-out sublease space with significant time remining until their lease is schedule to expire were made available by Comcast, including 200,000 SF at 1717 Arch Street. Willis Towers Watson released 100,000 SF at 1735 Market Street and the Graham Company placed 40,000 SF at 30 S. 15th Street on the market.
Making matters even worse is Hannah, a co-working company leasing 60,000/RSF at 1818 Market. Hannah never occupied this space, and they exercised a termination, relinquishing everything. Additionally, tenant Feagre Drinker was able to give back their space, exercising a contraction option at One Logan Square, which turned the 18th Floor over.
These examples are just the tip of the iceberg—a mere smidgen of what transpired during Q1.
What Happens Next?
I do not believe this is a short-term issue. Real estate cycles are 10-12 years in length. Leases signed in 2018-2020 are subject to contraction and acquisition, and many of these tenants will  also go out of business.  Plus, most corporate users, if not all, do not want to occupy space in a 1980's office building. They have and will continue to either construct their own building, i.e., Aramark, Morgan Lewis, Chubb, FMC, etc., or they will leave the city. What will be left? Small to medium-sized, locally owned businesses operating in education, law, and healthcare.
Philadelphia is in Trouble
Another area for concern is the 15th Street corridor beginning at 15th and JFK Blvd. and spanning to 15th and Chestnut Street. This stretch of office buildings, including Two Penn Center, 1515 Market Street, Centre Square, and the Graham Building, is becoming obsolete. This area is filled with demonstrations, protests, and violence, and it is far from safe.  One must ask themselves if they would want their family walking this road at 6pm—and the answer is likely to be "no."  
The Reality for Tenants
Clearly, commercial office space in the CBD has shifted to that of a tenant-friendly market, and it will remain this way for the foreseeable future.  Over the next 3-4 years, tenants will continue to shed excess space, choose to work remotely, or simply relocate to the suburbs—it is inevitable.  However, tenants seeking to build new space should be prepared to commit to a long-term lease of 12-15 years.  
Rental rates remained flat in Q1 and are recognized as artificially inflated asking rents.
Below are the current artificially inflated quoted rental rates: 
Trophy Class space is priced at $43.50 SF.
Class A space is priced at $36.00 SF.
Class B space is priced at $28.00 SF.
Class C space is priced at $23.50 SF.
With leverage, tenants can expect a 10%-15% discount from asking rates depending on the building, debt service, views, floor height, elevator lobby exposure, etc.  In times' past, I recommended that tenants begin addressing pending requirements 12-24 months in advance of their lease expiration date—while also considering variables such as size, location, need, etc.
In today's market, I suggest beginning 18-36 months in advance. Tenants that signed leases at the peak of the market in 2018-2020 are well-positioned for an early lease restructure.  There are too many variables to consider today, including size, location, need, above market rent, and excess space, not to mention landlords who desperately need to meet or restructure their debt service. In addition, everything is taking longer to do—this includes construction, permitting, budgeting, lease negotiations, etc. 
Existential Threat? Or Temporary Setback?
Do I think Philadelphia's office market is facing an existential threat or a temporary setback? Frankly speaking, I wish I had a crystal ball. All clairvoyance aside, I think the answer lies somewhere in the middle.
I don't believe office space will become extinct, but I also am confident to say that this is not a temporary issue. A 30%-40% vacant market is very realistic, unfortunately.
Over the next 8-10 years, office markets will reset to a "new norm" and high vacancy rates could be part of it—only time will tell. Until then, it is certain that tenants will enjoy a friendly environment for the foreseeable future. In time, landlords will adjust their expectations.
To Summarize
Ultimately, rental rates won't tank because of the cost of construction and landlord concessions will remain tenant favorable.
Will landlords accept a 30%-40% vacant market and adjust rental rates downward? Or will they double down and simply increase rental rates to offset the vacancy? Both are great questions that I do not have the answer to currently.
Finally, I noted how large corporate users in Philadelphia are either making decisions to leave the city or are occupying their own buildings. I also mentioned that Philadelphia has a ton of small and medium-sized tenants, which will contribute to helping Class B buildings fare well for the foreseeable future. Class B buildings are known for being ideal space for smaller users, including non-profit organizations, and rental rates should hover around existing levels.
Interestingly, Trophy assets—the ones that house large corporate users—will also be okay, I think. Yes, I stated that many of these users are fleeing the city or constructing their own space. That is true. But larger corporations that operate in Philadelphia and have corporate  headquarters in another city will still use this space and rental rates will remain at existing levels, possessing the small potential of inching upwards.
On the flip side, it will be Class A space that will be hit the hardest. Second generation, 1980s product will be decimated during this cycle because the secondary corporate user will opt for Trophy assets and smaller businesses and non-profits will remain comfortable in Class B space.
Uncertain times are never fun, but I welcome the opportunity to be a resource to you in any way and answer any questions you may have to the best of my ability. Please do not hesitate to reach out to me.
Best,
Ken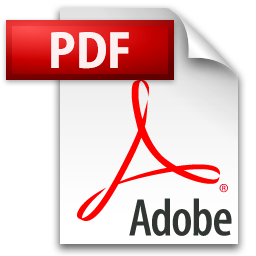 CLICK HERE to Download the Quarterly Report
No Adobe Acrobat PDF Reader?  Download HERE.